DETAILS
---
This bundle pack includes the Zoleo Satellite Communicator + Beam L05 5000mAh USB Powerbank
Meet ZOLEO, the affordable accessory that extends your smartphone messaging coverage to everywhere on Earth and provides a safety system you can count on.
Ruggedly designed, location-aware and Iridium-based, the ZOLEO satellite communicator device will keep you connected and secure when venturing beyond mobile coverage*
Simply connect ZOLEO with the free app on your smartphone to send and receive messages anywhere on earth, and a whole lot more.
---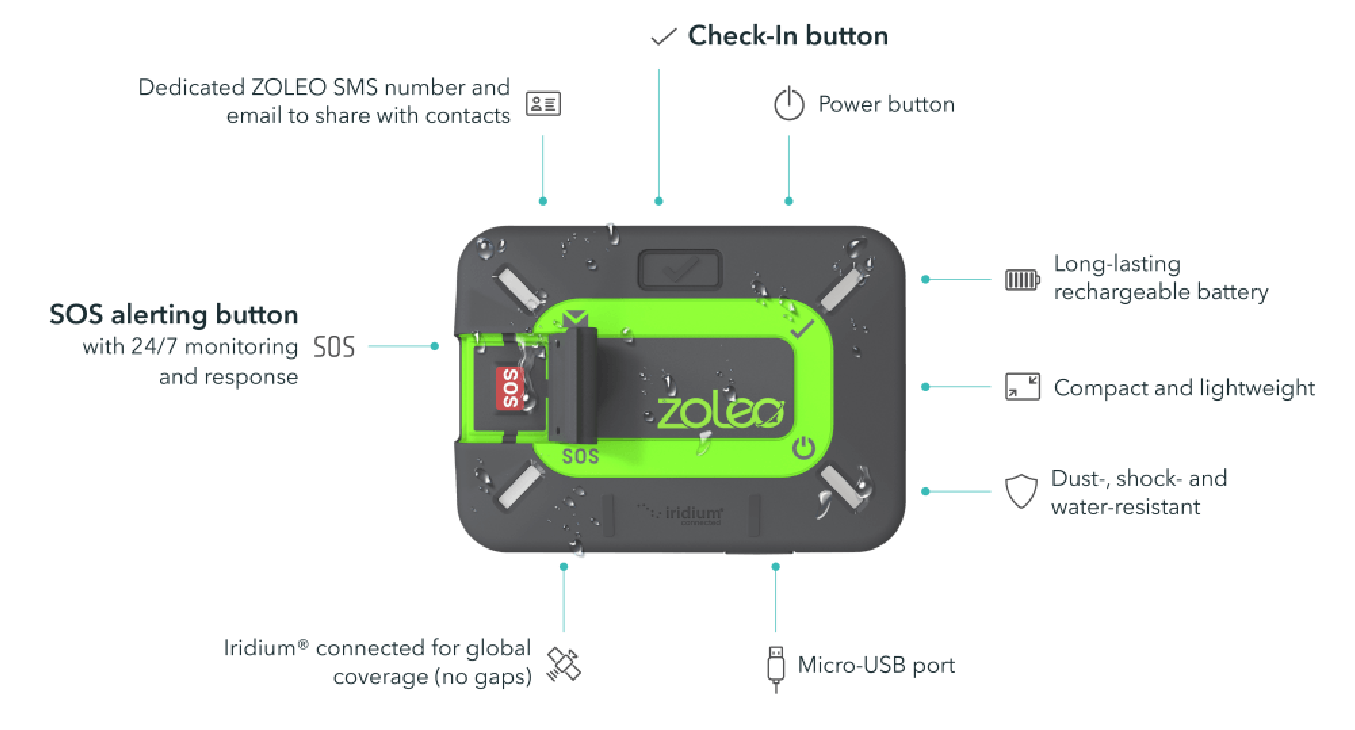 For added peace-of-mind, built-in Check-in and SOS buttons help keep you safe — even if your smartphone is damaged or out of battery life.
The Best Global Messaging Plans
Our messaging plans ensure you enjoy more messaging value for your dollar, plus the online convenience of making changes or temporarily suspending service when needed. Two more reasons to choose ZOLEO to connect you wherever you go!
For details visit: zoleo.com/en-au/plans
---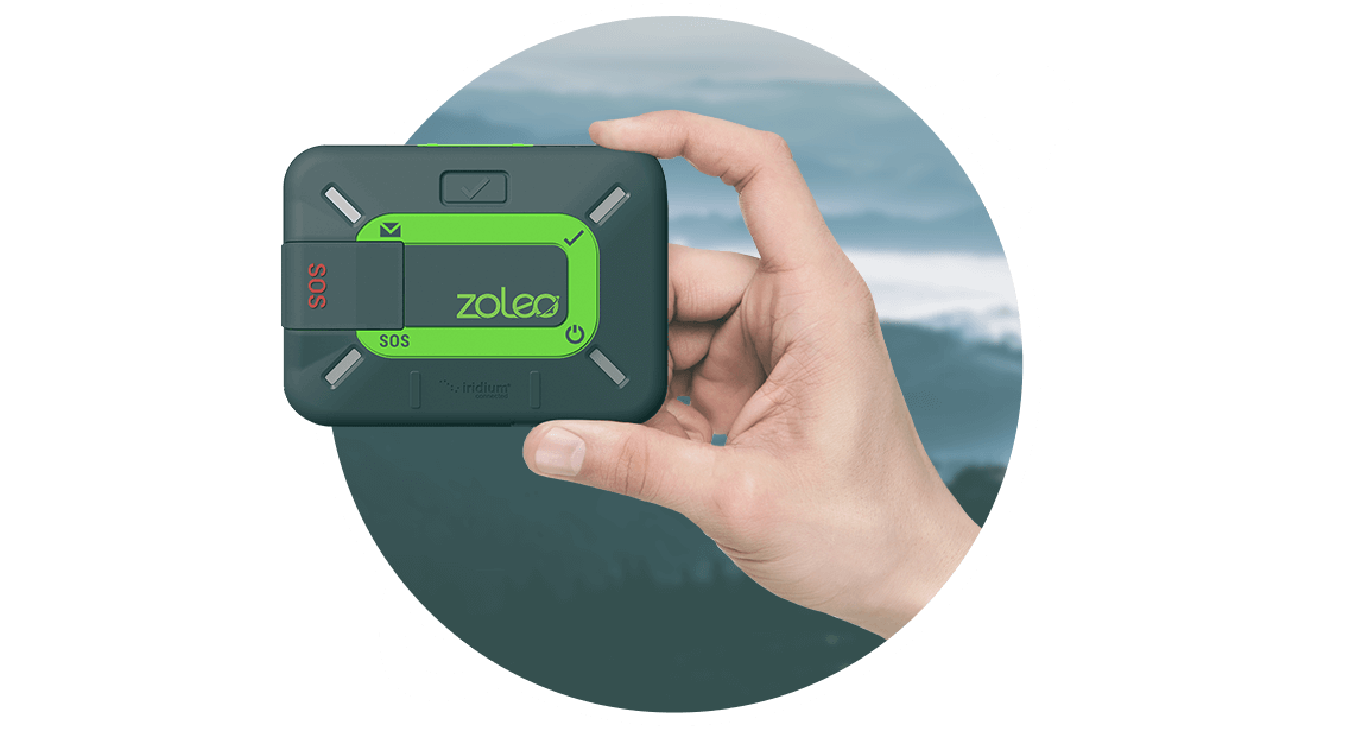 For Those Who Venture Beyond Mobile Coverage
Only ZOLEO works with your phone or tablet to provide seamless global messaging that follows you beyond mobile coverage, and back again. It also includes added safety features you can count on worldwide.
ZOLEO Enables the Connections That Matter
Being off-the-grid doesn't have to mean being out of touch — or leaving your sense of security behind.
---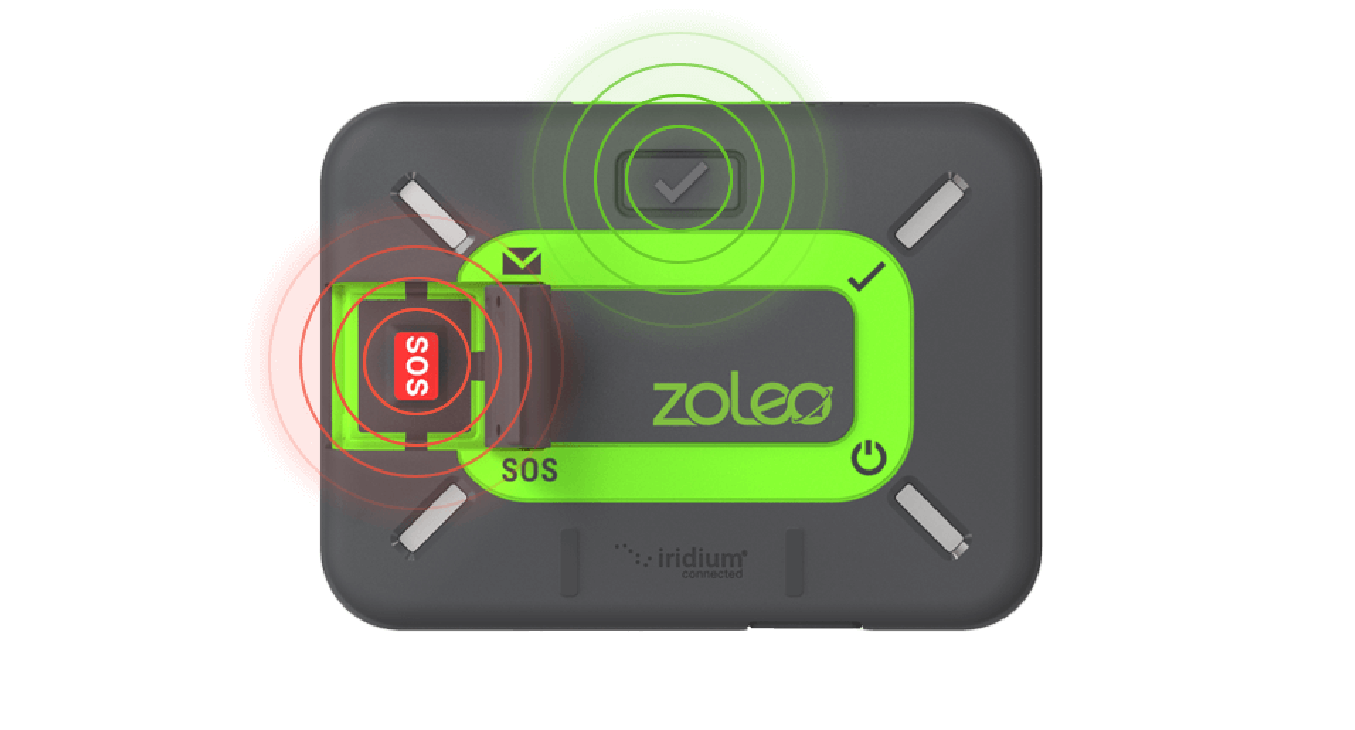 SOS Button
If something goes wrong, SOS alerting ensures you can get help.
Rest assured, your SOS and GPS coordinates will be sent to our 24/7 monitoring/dispatch partner (GEOS). You'll get confirmation that your alert was received, and if it was a false alarm you can cancel it.
Check-in Button
Easily check-in with one button press to let others know you're OK.
Your check-in message will be sent to your check-in contact(s). You can also include your GPS coordinates if desired. ZOLEO makes it easy to let them know you're OK so they rest easy.
---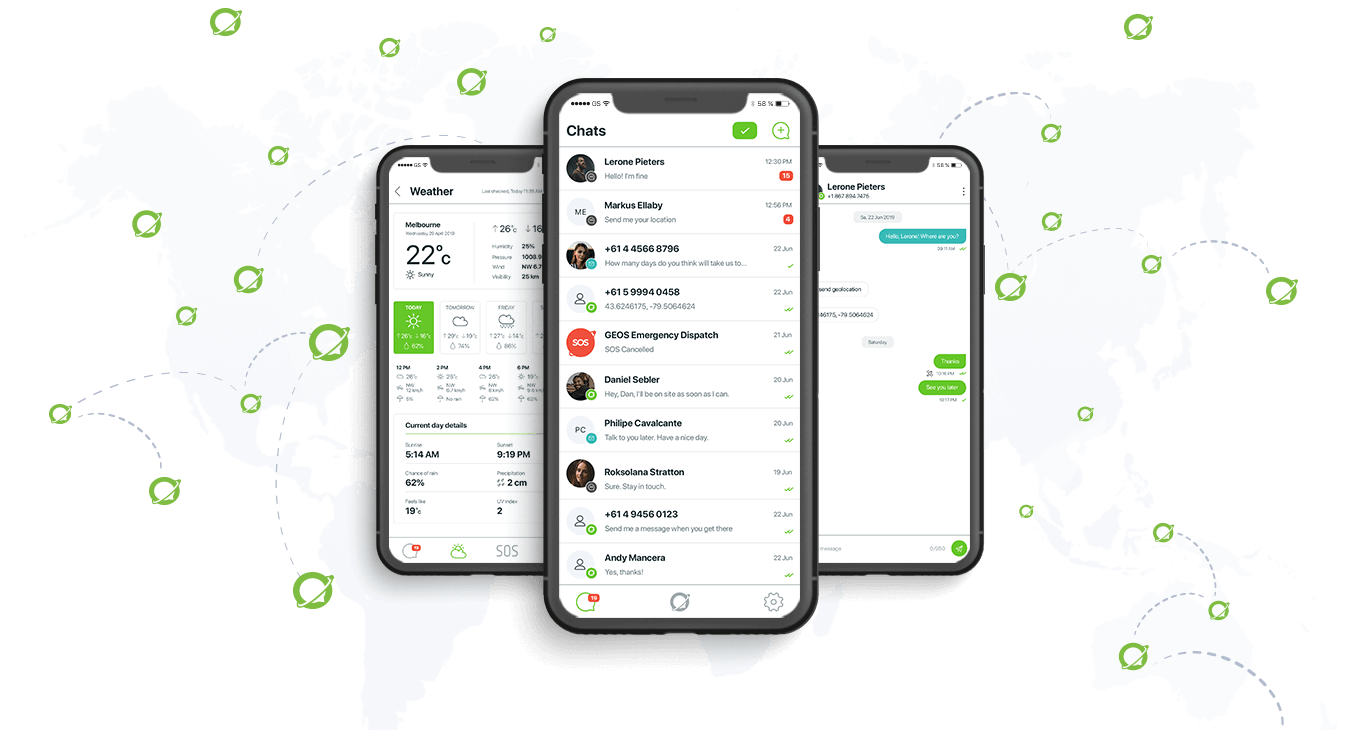 When you're beyond mobile coverage…
Your ZOLEO device connects with our free app, on your phone or tablet, so you can send and receive messages anywhere on the planet via the Iridium satellite network*.
When you're within mobile coverage…
Uniquely, the ZOLEO App seamlessly delivers messages over cellular and Wi-Fi. You'll get the message, even if your ZOLEO satellite communicator is turned off, or being used by a friend!
---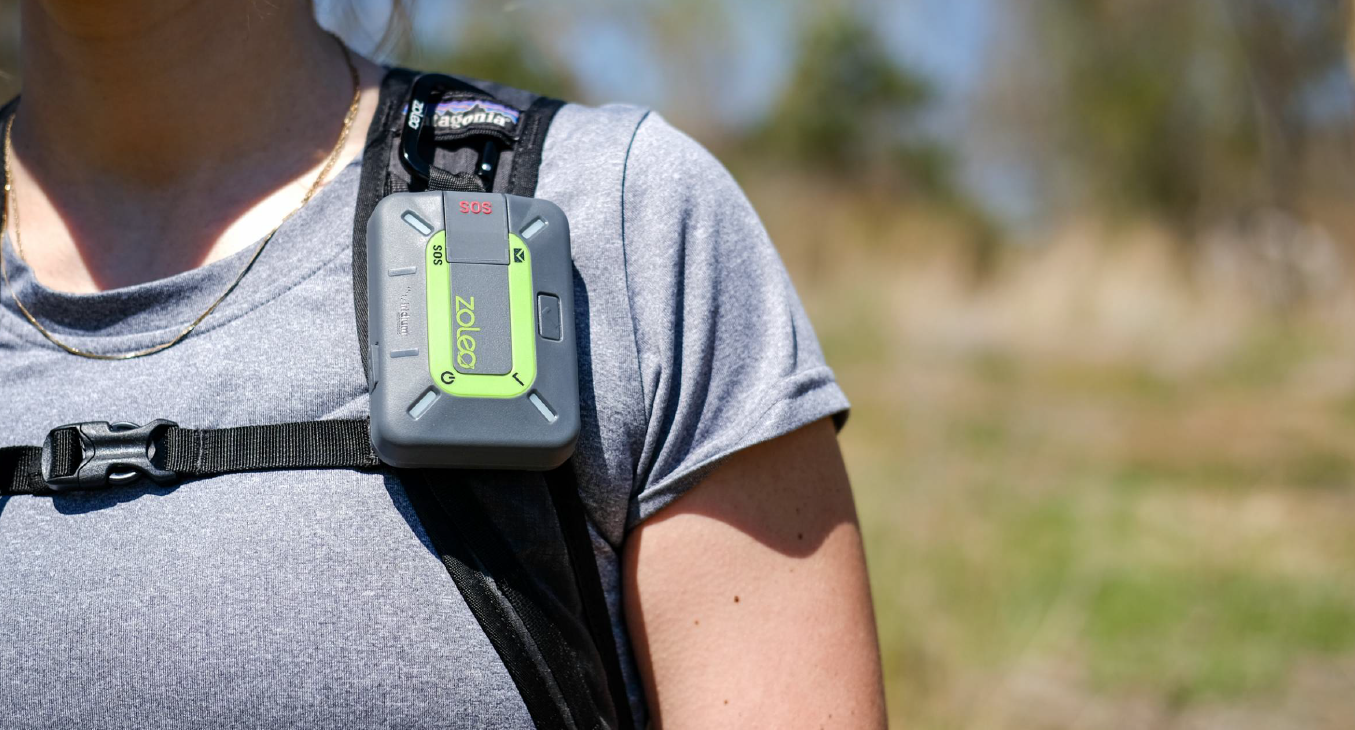 What makes ZOLEO unique is that it transmits your messages over satellite when you have no mobile or Wi-Fi coverage, and when you are in mobile or Wi-Fi coverage the ZOLEO App then transmits your messages over those networks. So you never need to stop using the app regardless of what network you have coverage in! The ZOLEO satellite communicator and the ZOLEO App will do this all for you!
What's Included:
ZOLEO Satellite communicator device

Lanyard

Carabiner

USB Cable, 50cm (20 in)

Quick Start Guide

2 Year Warranty
---
---
Regular Shipping - FREE
Express Shipping - $14.95
In Store Pickup - FREE