Projecta IDC25 DC to DC Dual Battery Charger 25A - IDC25
$429.95

More info.
Make 4 payments of $107.49 over 8 weeks and get it now!
DETAILS
---
---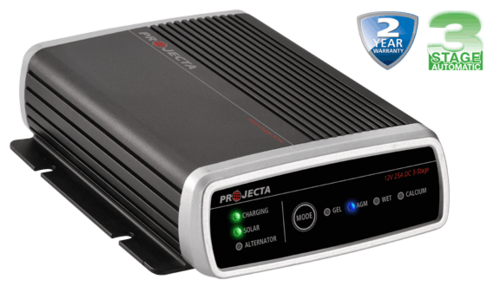 Automatic 9-32V 25A 3 Stage DC/Solar Battery Charger
Allows you to charge your 12V second/auxiliary deep cycle battery on the go, simultaneously from solar and alternator (9-32V) inputs. Provides an advanced 3 stage charging process to produce a safe and comprehensive charge, a must for deep cycle batteries.
---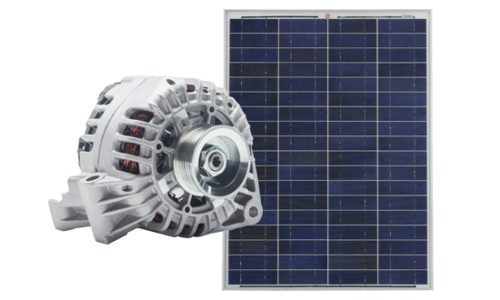 Dual Charging Modes / Dual Input Operation
Simultaneous dual battery charging from both solar and alternator inputs
---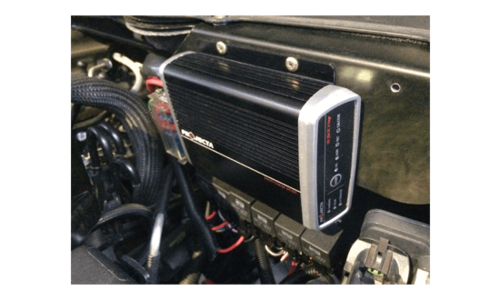 Engine Bay Installation
Sealed to IP67, the IDC is dust, splash and shockproof and can safely operate in extreme temperatures up to 80°C
---
Multi-Chemistry
Set the charging profile to suit battery chemistry type: Wet, Calcium AGM or Gel
---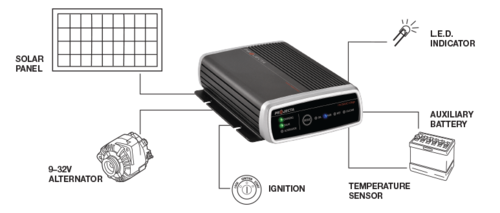 Installation Guide
---

Caravan installation
Combines your solar and vehicle's power to deliver a comprehensive multi-stage charge ensuring longer battery life and performance.
---

4WD installation
A sophisticated dual battery charger engineered for in-vehicle or under bonnet installation on vehicles fitted with traditional or smart alternators.
Regular Shipping - FREE
Express Shipping - $14.95