DETAILS
---
☛ Max 1750 lumens and Max 360 meters throw
☛ Ideal for directing traffic or marking a potential danger with the included traffic wand
☛ Four colors (white, red, green, and blue) light for night vision protection, investigation, signaling and directing traffic
☛ Two-way pocket clip and a premium holster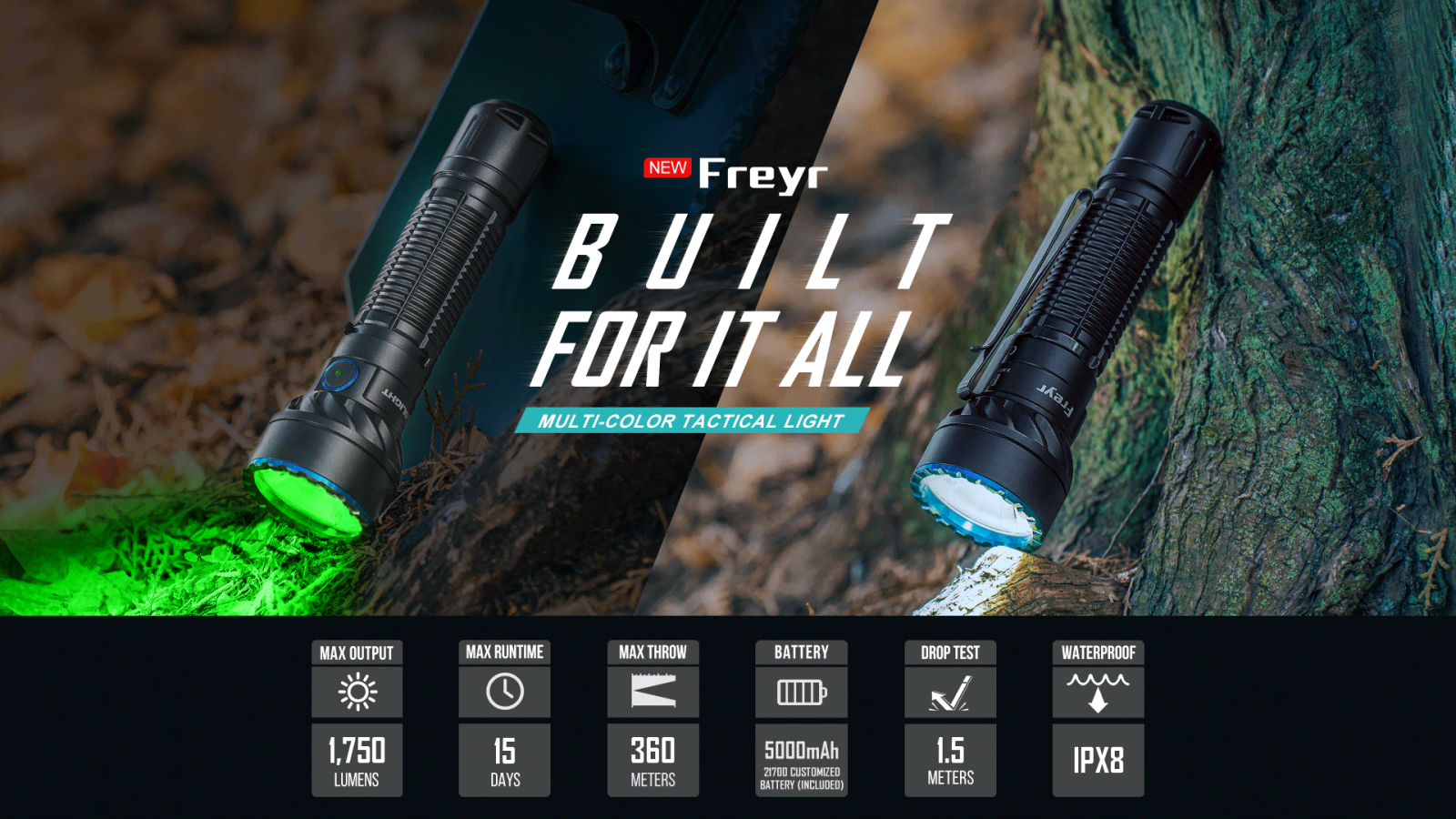 ---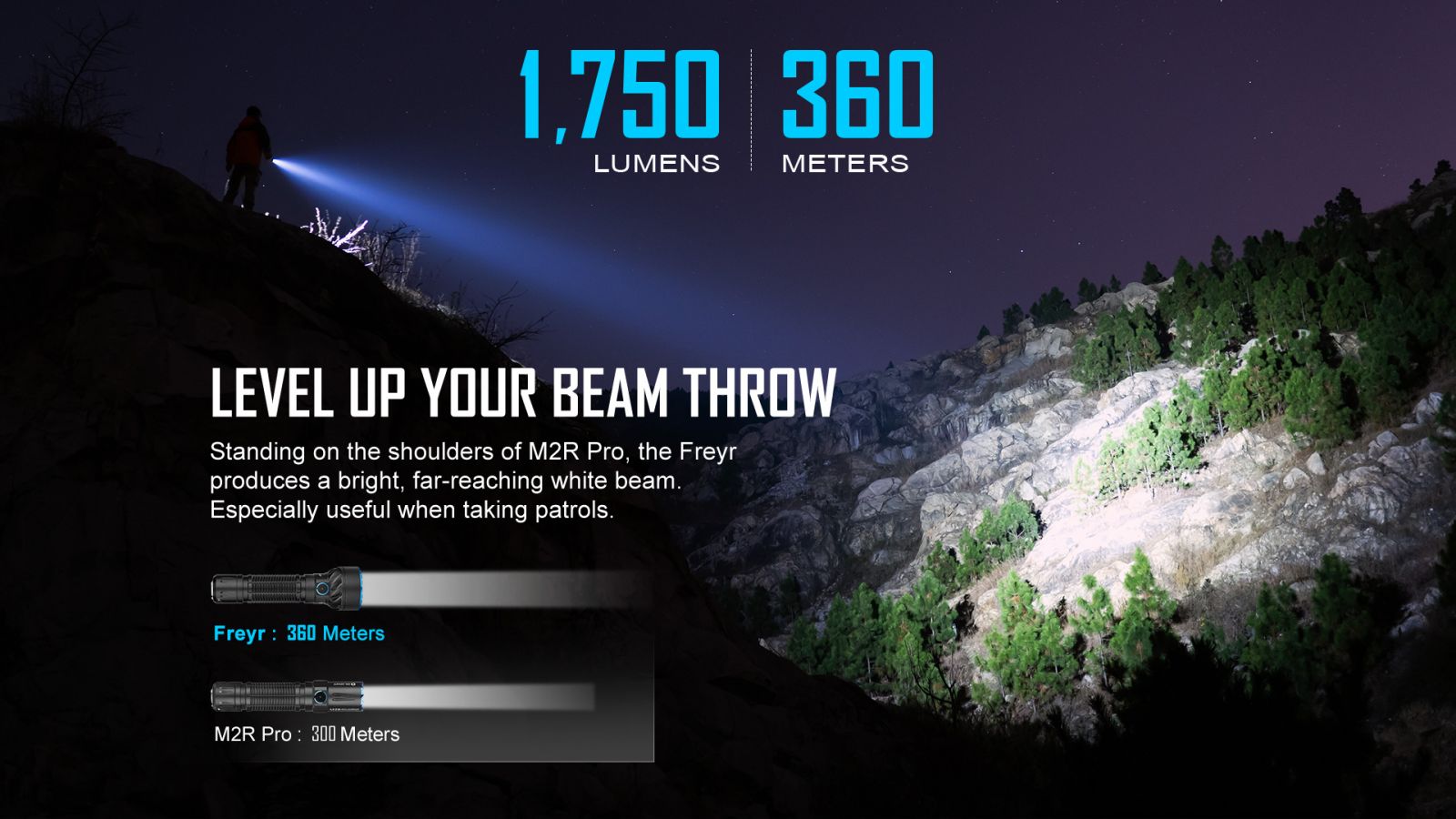 Multi-Color Tactical Light
The Freyr is a dual-switch flashlight producing both white light and RGB lights.

The main white light boasts a maximum output of 1,750 lumens and a beam distance of up to 360 meters.

The three coloured lights (red, green, blue) are helpful for night vision protection, investigation, or signalling.
---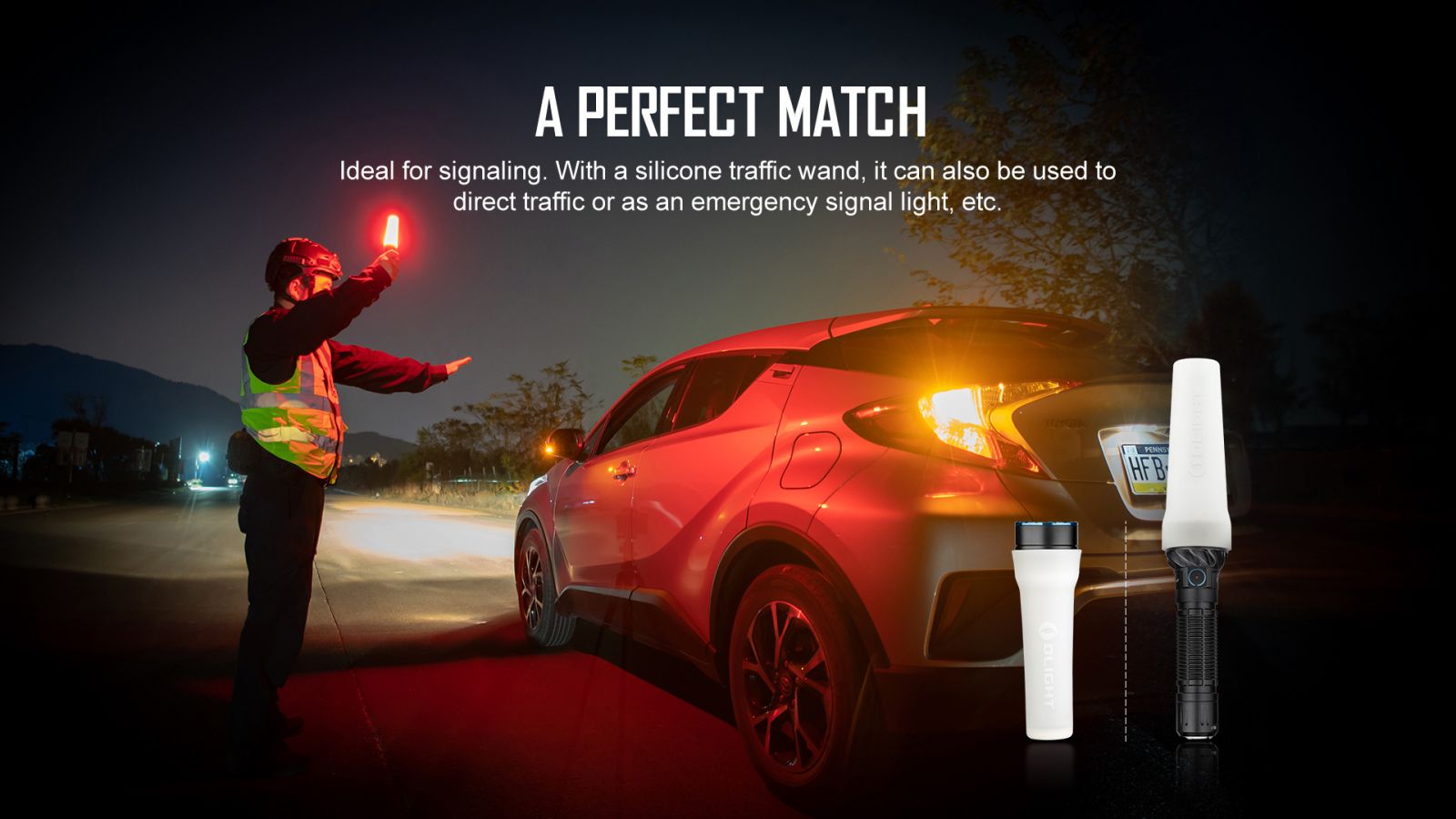 Equipped With Silicone Traffic Wand
With a silicone traffic wand, it also can be used to direct traffic, mark a potentially dangerous area, etc.

Powered by a 5000mAh rechargeable lithium-ion battery, it runs up to 15 days when using the moonlight mode.
---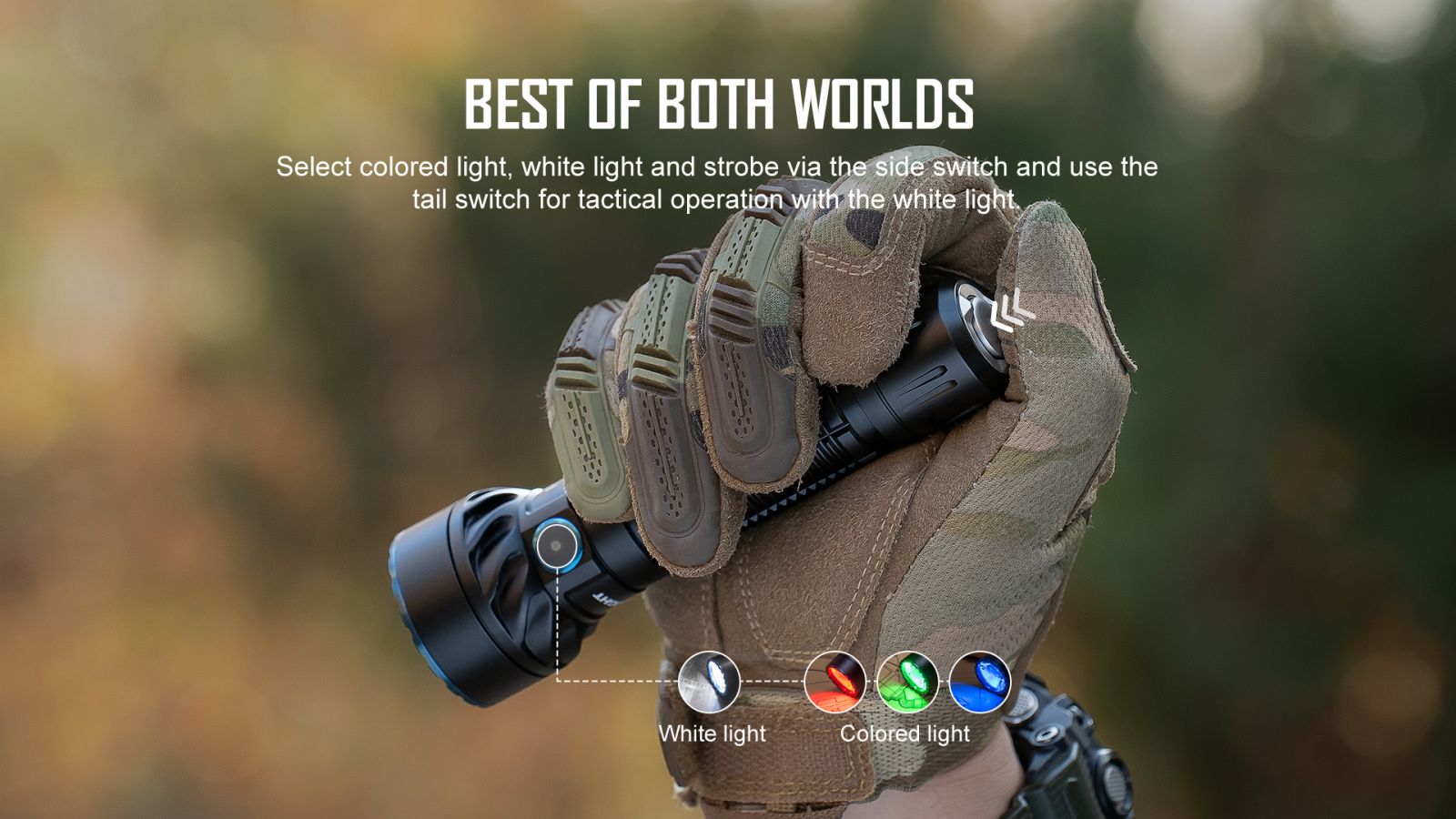 Two Independent Switches
Freyr has two independent switches. You can select a coloured light or moonlight easily with the side switch, or operate the white light tactically with the tail switch.
---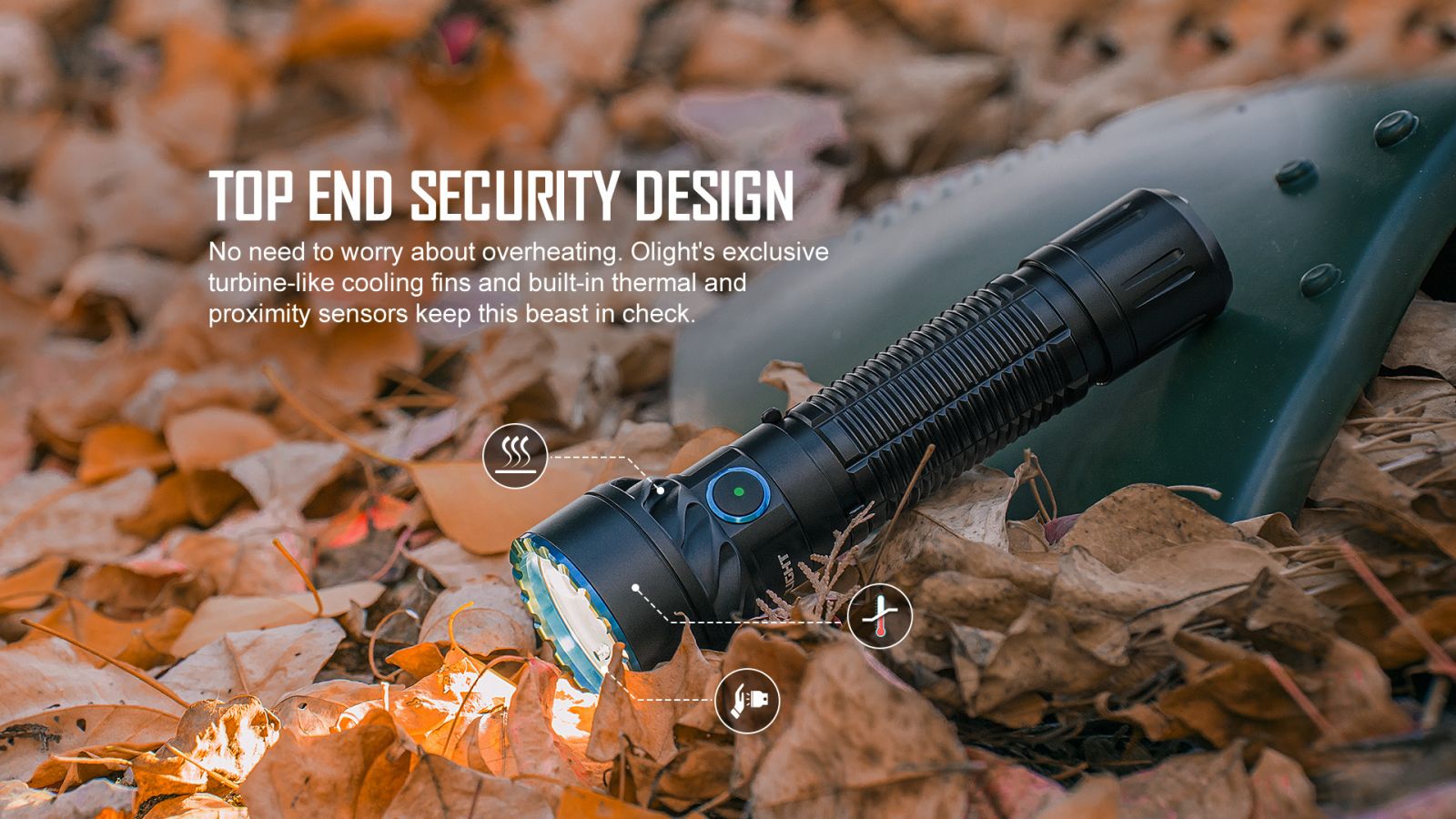 Convenient To Take
Two-way pocket clip and a premium holster, giving you more convenience while on duty.
---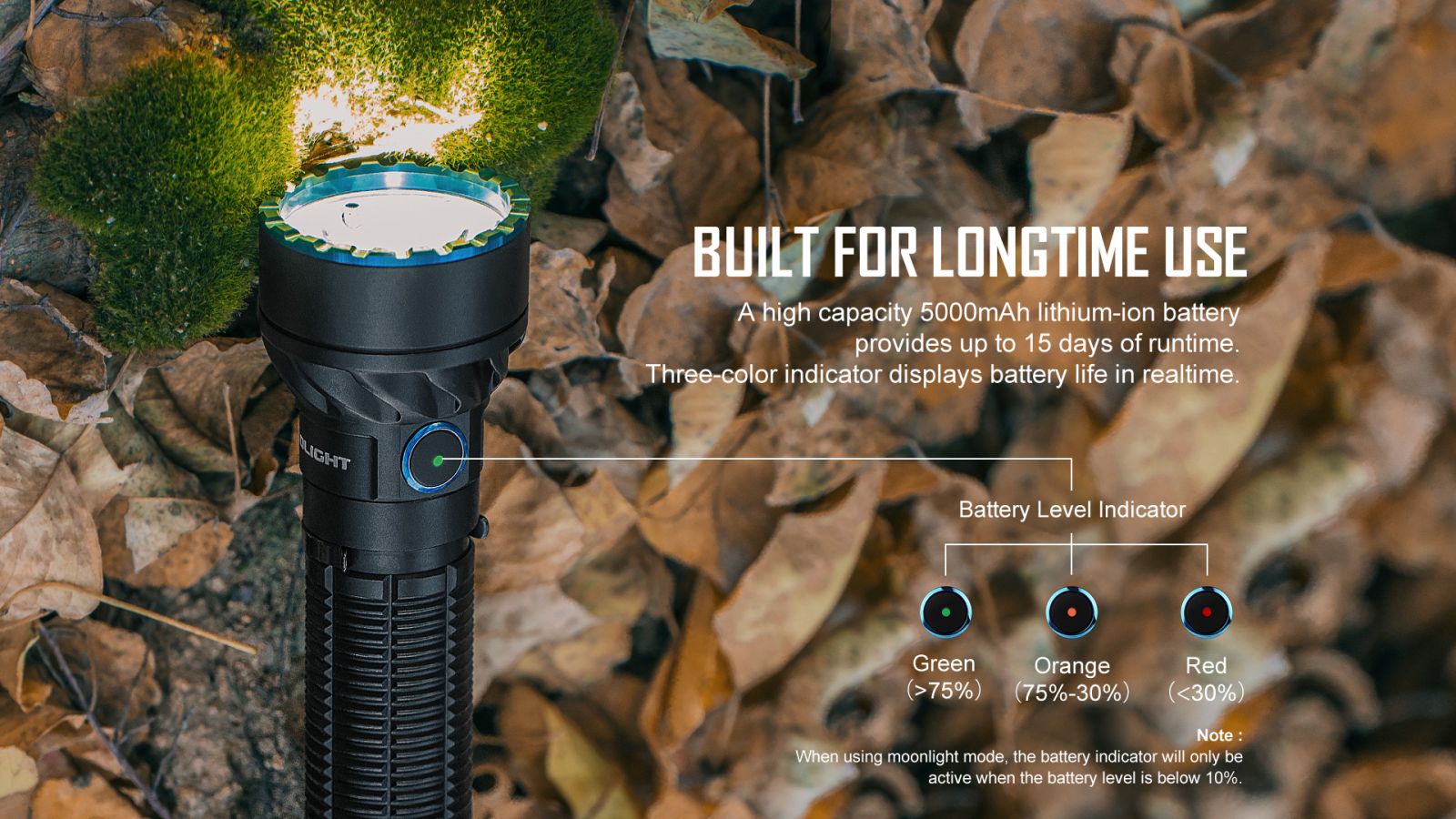 GENERAL DATA

Beam Distance (ft)

1181

Beam Distance (m)

360

Max. Performance (lumens)

1750

Compatible Batteries

MCC3 Magnetic USB Charging Cable

Light Intensity (candela)

32400

Mode Operation

Magnetic Tail Switch

Form/Size Factor

Medium size
---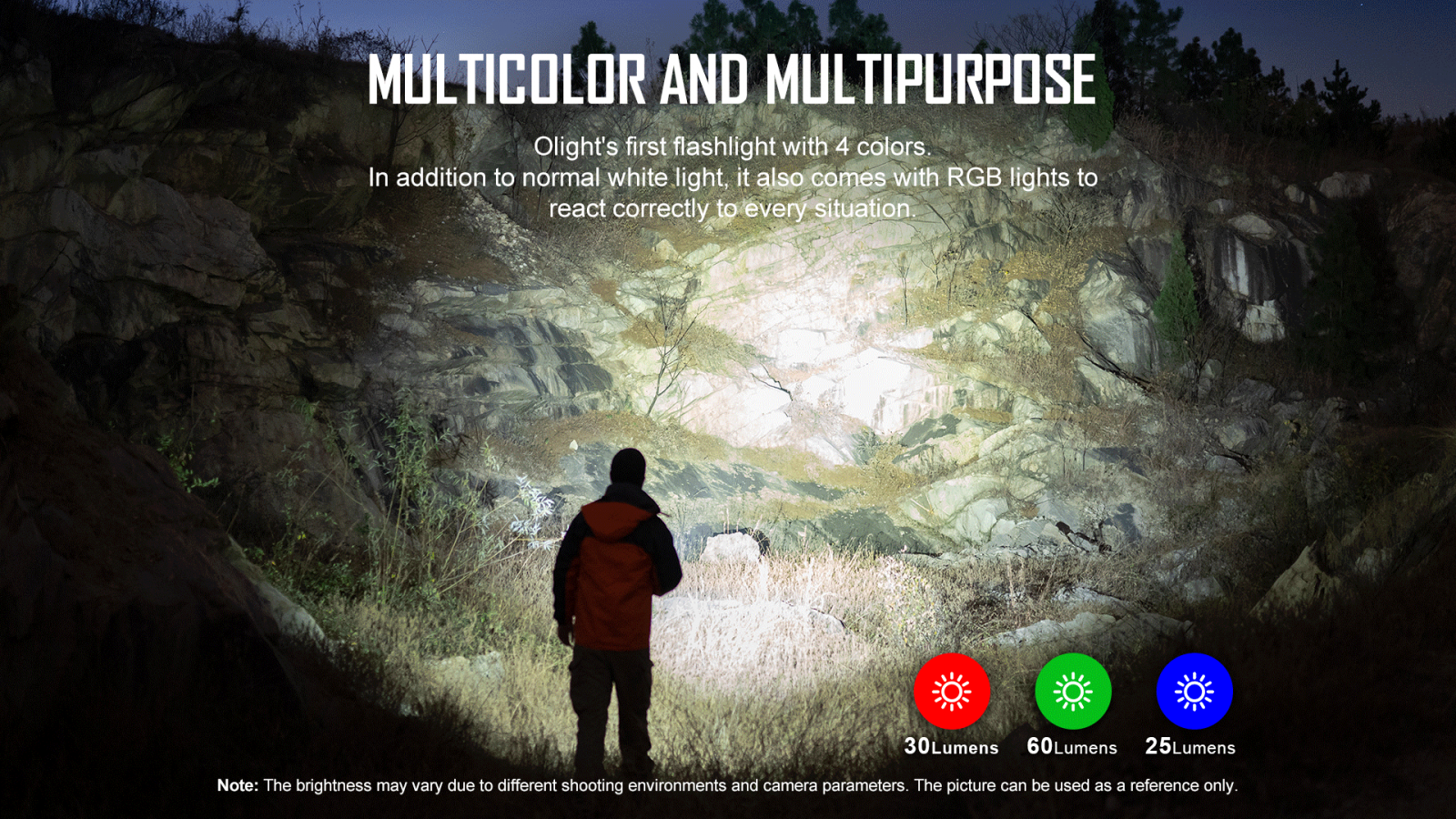 Besides normal white light, it also produces red, green and blue light for night vision protection, investigation, signaling and directing traffic.

Max 1750-lumen output with the white LED, and max 15-day runtime with the moonlight mode.

A side switch to select a colored light on demand, and a tail switch to operate the white light tactically.

Proximity sensor to dim the output automatically when it detects an obstruction ahead.

Customized 5000mAh 21700 battery, rechargeable via an MCC3 charging cable.
---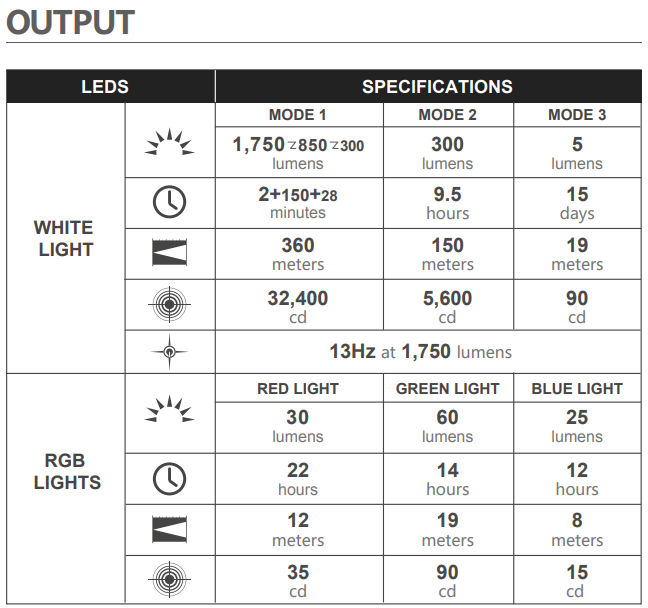 TECHNICAL INFORMATION:
Strobe - No

SOS / BEACON

-

No
Waterproof

IPX8
Weight (g / oz)

202/7.13
Length (mm / in)

136/ 5.35
Head Diameter (mm / in)

40.5/ 1.59
Body Diameter (mm / in)

25.6/ 1.01

High Performance Cool White LED

High Efficiency 635nm RED LED

High Efficiency 515nm Green LED;

High Efficiency 470nm Blue LED

Use

tactical, outdoors, self-defense, law enforcement, traffic direction, and everyday carry
Freyr (Battery Included) x 1

MCC3 Magnetic USB Charging Cable x 1

Silicone Traffic Wand x 1

Pocket Clip x 1

Holster x 1

User Manual x 1
Regular Shipping - FREE
Express Shipping - $14.95